Tez Skachill's influences, in his own words…
"There are many artists/musicians that have influenced my own music in many different genres ranging from Folk, Soul, Country, Rock, Blues & Classical. I've listed a few here that have impacted me the most:
Nick Drake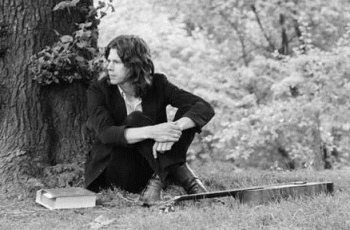 Nick Drake has to be the most influential of all the music I've listened to. His songs resonate soul searching. His acoustic style and almost whispering vocals captures beauty, evoking catharsis and a sense of foreboding. When I was first introduced to his music when I was a lot younger, the depth and emotion was just too much for me to listen to, and in one of my songs which I've previously mentioned 'New Beginnings' I remarked this feeling "I won't fade away, not Like Syd and 'Drake', fading away, fade away." But once I listened to 'Five Leaves Left' in my opinion one of the best albums ever written, I soon bought 'Bryter Layter' then 'Pink Moon' and remains one of the finest experiences of listening to music I've ever had. Nick Drake's reluctance to perform is one of the greatest tragedies you've probably never heard of in music, because this would of surely exalted his name to receive the respect and appreciation he deserved when he was alive. Nick Drake passed away on 25th November 1974, aged 26."
The Doors
1967, marks my favourite year of music. And marks the debut album of my favourite musicians & band… 'The Doors'. Jim Morrison, Robby Krieger, Ray Manzarek & John Densmore. There's not a lot that rivals, playing The Doors discography on vinyl, in a dim lit room and getting lost into the music. Jim Morrison is the ultimate performer, simply gripping & unpredictable. And with the musicians around him driving the music and setting the soundscape, no wonder they produced some of the best records and performances ever in music. Songs like 'Break On Through', 'The End', 'People Are Strange' 'Yes, The River Knows' 'Riders On The Storm', have massively impacted on me both as a fan and a musician. Particularly 'The End', I remember listening to for the first time, simply jaw-dropping.
The Beatles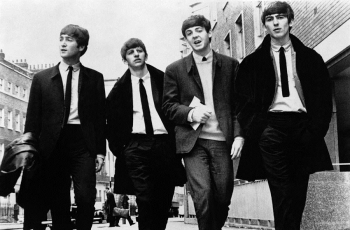 Who isn't influenced by the 4 lads from Liverpool? Arguably the best band to ever be, The Beatles discography has the richest source of creativity and inspiration, and the evolution from 1962 – 1970 is simply fascinating. But the question is…who is my favourite Beatle? Well…mine is Paul McCartney. I always lean towards songs like 'Yesterday', 'For No One', 'Let It Be', 'Eleanor Rigby' ect and Paul's voice is simply phenomenal! But omitting John, George & Ringo, you wouldn't have the most melodious, creative and influential of bands. You only have to put a Beatles CD on and anybody from any generation knows the words and appreciates the music. One of my dreams earlier in my career, was to play the Cavern in Liverpool where The Beatles started out, and in 2012 I headlined it with my band Grim Architect, which highlights one of my greatest personal achievements.
Beethoven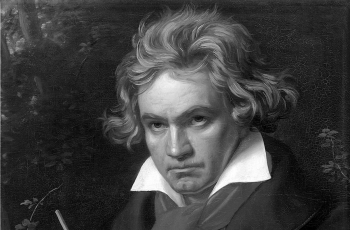 For good measure I've included a classical influence, and my favourite classical composer is 'Ludwig Van Beethoven'. (A scene out of 'A Clockwork Orange' springs to mind when writing 'Ludwig Van Beethoven', anyway…) To the sheer spontaneous power of The '5th' & '9th' to the beautiful 'Moonlight Sonata', the skill and craftsmanship of 'Pathetique Sonata No 8' and the peacefulness of 'Pastoral', Beethoven's musical catalogue is awe-inspiring and for me unequalled.
Oasis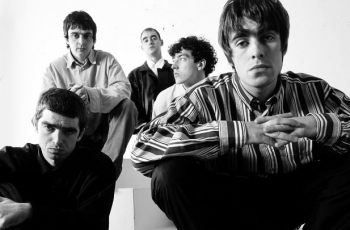 Growing up in the 90's in Manchester, it's very hard not to be influenced by the lads from Burnage. A Parka coat, sunglasses and belting out 'Wonderwall' was me at a very young age. As I got older and focused in on their discography I began to realise the finer side of Oasis, and Noel's song-writing, for example 'Masterplan' which could be described as a masterpiece. Many of my performances early in my career as an acoustic artist included Oasis covers such as 'Talk Tonight', 'Half A World Away' & 'Songbird'. One of my most influential lines from a song which I quote often comes from an Oasis song 'Little By Little' – "True perfection has to be imperfect!"
Syd Barrett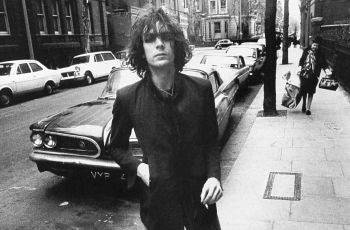 Madcap laughs is one of my favourite albums, due to the fact stylistically you have to lock away from the world with your headphones and enter the mind of Syd Barrett. His song-writing was extremely creative, melodic and with the psychedelic edge, takes you into a completely different world. The story of Syd, is hard not to feel sad about, and I mentioned Syd in the line from my song 'New Beginnings' – "Not Like 'Syd' & Drake, fading away, fade away" which was jointly wrote about both Nick Drake & Syd Barrett.
Pink Floyd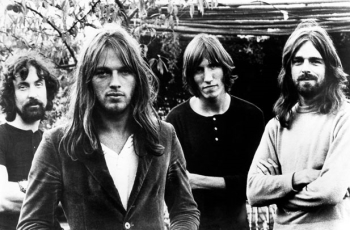 Out of all the artists I was introduced when I was younger, none has stood more influential than Pink Floyd. One of the first guitar solo's I was blown away by was 'Comfortably Numb' Not only by the sound of David Gilmour and the pinch harmonic to start the 2nd solo! but the feel and the power the accompaniment created. You can feel every note and beat Rodger Waters, Richard Wright & Nick Mason are playing in the background setting the scene for Gilmour to blast out the solo. I feel fortunate to get to the Roger Waters tour of 'The Wall' album in May 2011 at the MEN Arena (as it was known then) as it didn't disappoint, simply amazing!
My favourite album has to be 'Dark Side Of The Moon', the distinctive artwork and the journey the music takes you upon – its a perfect album. This is closely followed by 'Animals' for me, as I love the flow to the album and you can't get a more intelligently crafted political record.
To the majestic 23:31 minute 'Echoes' and the stunning acoustic piece 'Is There Anybody Out There' Pink Floyd remains one of my greatest influences.
Black Sabbath
You may be surprised to know, one of my biggest influences is Black Sabbath. 'Sabbath Bloody Sabbath' may sound apocalyptic, but it holds 2 of my most loved acoustic pieces. Firstly the delicate track 'Fluff' is one of the first pieces I ever learnt, and 2nd, the wonderful and haunting opening to 'Spiral Architect' which I believe is a hidden treasure in music.
Tony Iommi, is simply one of the best guitarist in Rock/Metal – 'Riffs R Us'! As a band, unbelievably pioneering and so diverse. I must mention you can't beat the original line up Ozzy, Tony, Geezer & Bill, but I do like the Dio days! 'Heaven & Hell' and 'Mob Rules' I love blasting out on my Vinyl player. 'The Sign Of The Southern Cross' is an incredible track, and when the main riff enters for the first time, hairs stand on end!
'Black Sabbath' was one of my main influences in my previous band 'Grim Architect', the second part of the band name was actually named after their song 'Spiral Architect' and musically massively influenced me to write the song 'Don't Play The Fool'.
I am proud to say that I've witnessed 'Black Sabbath' live twice, first at Download festival 2012, and then second, late 2013 at the 'Phone 4 U' arena Manchester, and they were phenomenal, and I've never seen a drummer quite like 'Tommy Clufetos'. Long live Sabbath!