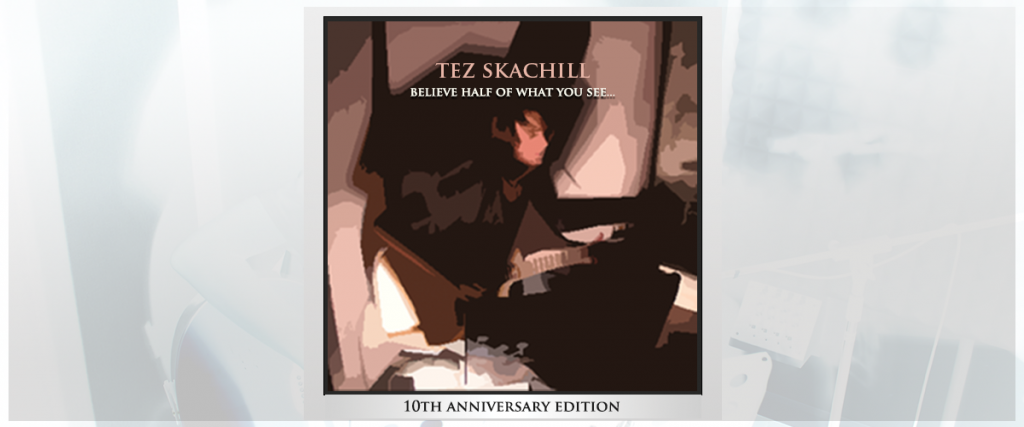 Hey folks,
I'm very pleased to announce on Saturday 17th April, 2021 I will be releasing a 10th Anniversary Edition CD for my debut album Believe Half Of What You See…
The anniversary edition will include the original songs + 4 bonus tracks and a signed 8page photo/lyric booklet.
T-shirts & other merchandise will be available on our new website store very soon.
The anniversary album will be made available for pre-order very soon as well. I will be posting further updates in the upcoming weeks.
Thank you for all your support these last 10 years! I'm looking forward to my next decade of creativity starting with this 10th anniversary album edition.
Stay tuned…
Much love,
Tez 🙂 x